Privacy and Data Protection Seminar, Nov 27, 2018
Lexpert, in conjunction with David Young Law and Fogler Rubinoff LLP, is presenting this seminar/webinar again this year.  Highlights include the past year's developments in privacy and security; what the Facebook/Cambridge Analytica revelations mean for the future of privacy; GDPR compliance update; health sector privacy issues; and cyber risk management strategies.  For full details and how to register, follow this link.

Toronto In-Class Course • Online Live Webinar | November 27th, 2018
Social media sites' tracking of user profiles, artificial intelligence (AI), Big Data leveraged to target consumers and voters, data breaches – all are raising the stakes for privacy compliance. Increased rigour in new data protection laws including the European Union's GDPR is heightening risk. In today's information world, organizations are confronted with increasing financial risks for non-compliance and litigation liability. Integral to corporate accountability is the need to deal ethically with the user, not only in the collection of personal information but also in how data is used and protected. However, risks can be managed through effective strategies for privacy compliance and information security.
This course is aimed at legal and compliance professionals who need a focused understanding of the core issues facing information privacy and data protection with the objective of achieving corporate responsibility and risk minimization within their organization's governance practices.
Course Leaders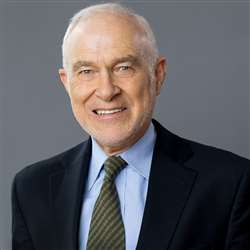 David Young | David Young Law
David is Principal at David Young Law, a privacy and regulatory counsel practice. David advises both private and public sectors on all aspects of privacy law including compliance procedures, data sharing, employee privacy, personal health information, security, consent and access to information. He also advises on marketing matters related to privacy law including digital advertising, anti-spam and social media. David is a co-author of Canadian Advertising and Marketing Law (Carswell). He is listed in the Canadian Legal Lexpert Directory 2017 and The Best Lawyers in Canada 2017 Edition and is recognized as a Ranked Lawyer and Eminent Practitioner by Chambers & Partners. David is the 2015 recipient of the Ontario Bar Association's Karen Spector Memorial Award for Excellence in Privacy Law.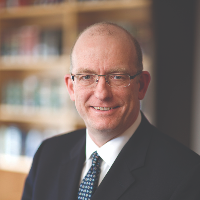 Bill Hearn | Fogler, Rubinoff LLP
Bill is a business lawyer with deep expertise in specific areas of regulatory law and policy. He advises clients on compliance with anti-spam, privacy & data protection, competition, international trade, procurement and transportation laws. Bill is ranked highly in Martindale-Hubbell and is recognized in Chambers, Lexpert and Best Lawyers as a leading Canadian regulatory lawyer. He is a director on the board of the Canadian Marketing Association. Bill was called to the Ontario Bar in 1988 and is a graduate of the University of Toronto (B.A. 1983 and LL.B. 1986) and Cambridge University (LL.M. 1989).
Course Highlights
Keynote Speaker – IPC Update
General Data Protection Directive – Compliance Check
Privacy Litigation and Regulatory Update
The Digital Economy, Artificial Intelligence (AI) and Blockchain
Political parties and privacy and digital data – what we can learn from Facebook/Cambridge Analytica
OPC Update
Information Security Program – addressing Cyber Risk
Health Sector Privacy Issues Update
CASL Update
Guest Speakers
Dr Colin Bennett | Professor of Political Science, University of Victoria
Dr Ann Cavoukian | Distinguished Expert-In-Residence, Ryerson University
Bosco Chan | Chief Information Security Officer, CAP Gemeni Canada
Rob Davis | Fogler, Rubinoff LLP
Michael Fraleigh | Fogler, Rubinoff LLP
David Goodis | Assistant Commissioner Information and Privacy Commissioner of Ontario
Samantha Green | Fogler, Rubinoff LLP
Rob MacDonald | Fogler, Rubinoff LLP
Young Park | Fogler, Rubinoff LLP
Scott Pink | O'Melveny & Myers LLP (Silicon Valley)
Prof. Dr Wolfgang Spoerr | Hengeler Mueller (Berlin)
Fabian Seip | Hengeler Mueller (Berlin)
Colleen Spring-Zimmerman | Fogler, Rubinoff LLP
Networking lunch and refreshments are included.
In-Class Course Location:               Webinar Participants
333 Bay Street, 29th Floor                  An access link will be provided the week of the event
Toronto, ON
M5H 2R2
---
David Young Law
Suite 3500, 2 Bloor Street East, Hudson's Bay Centre,
Toronto ON M4W 1A8
Tel. 416-968-6286
Mob. 416-318-5521
Email: David@DavidYoungLaw.ca